Hello there! Welcome to my "Mylot Review"! (Updated 2022)
What if I told you that you can earn money online by simply interacting with other people?
Well, it is actually true with MyLot.
Mylot is a forum where you can earn money by commenting on posts, interacting with other people and doing some simple tasks.
But how much money can you make? How can you increase your earnings?
These are just one of the questions I will answer for you in this MyLot Review​!
So, let's not wait any further! Let's get started.
MyLot Review: Quick Summary
Name:  MyLot
Website: https://www.mylot.com/
Price: Free
Rating: 3/5
Recommended? No if you want to earn a stable source of income online
What is MyLot?
To start off with my MyLot review, let's get to know it.
To be honest, it is a bit challenging to define what MyLot is. Some say it is a weblog.
Others say it is another social media site. And it is also described as a paid-to-write website.
Actually, all of the mentioned above are true.
MyLot is an online community that where people can post almost anything (with the exception of restricted topics) they want to share to the world.
Furthermore, everyone can interact with each other. They can respond to posts, ask questions, start a discussion and many more.
It is similar to a website you might have came across before, Reddit.
MyLot pays you to be if you are an active member.
For any discussion you start, for comments you make,  following people, rating other comments and completing offers, you earn 1-2 cents for any task mentioned above.
This website is one of the first programs I have tried and where I have earned some extra cash.
In 2013 they stopped paying their members. But now they are back in the game.  However, this time without a referral program.
The referral program was the only way to make significant cash!
Without referring people, it was very hard for me to reach the minimum cashout requirement of $10.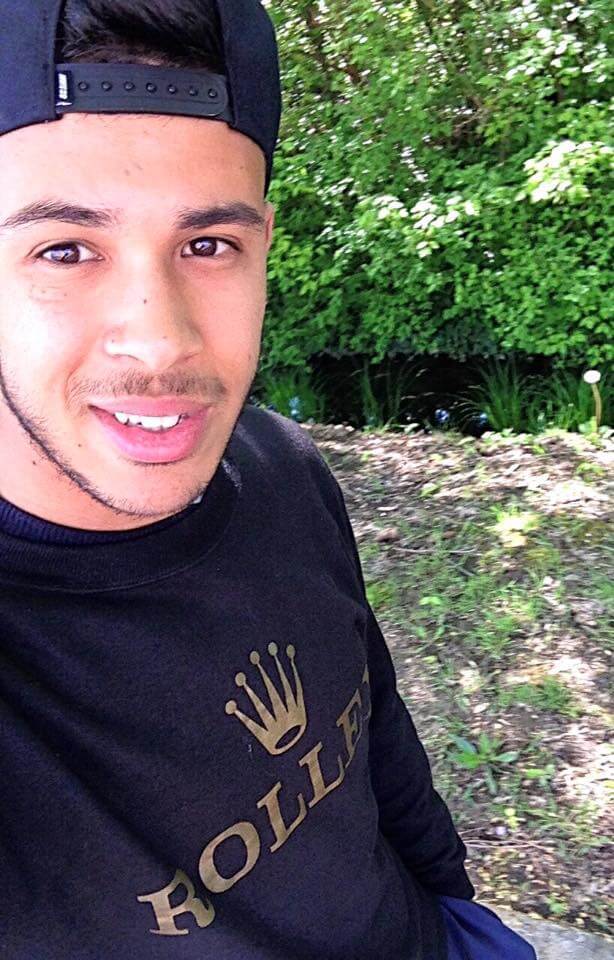 Are you looking for a way to earn money online with great pay?
​
Then click here!
How to sign up for joining MyLot?
Before you can start posting and interacting with other users, you need to sign up first. Here's how.
Step 1

The first step is to visit the website of MyLot. In the main page, you can see the "Sign Up" button at the upper left part.
Click it and you will be redirected at the sign up page.
Step 2
Fill up the form that will be shown to you.
Do note that you can't change your username in the future. So be sure to choose an excellent name of your preference.
Step 3
After you have successfully created an account, you must make sure to verify your email address.
So visit your email address and click on the verification link that MyLot will send you.
Step 4
The final step you have to undergo before posting and earning money with MyLot is to complete your profile.
You have to choose and upload your profile picture so that other users can identify you.
It doesn't have to be a picture of you, though, if you want to keep your face hidden.
Next is to provide you Paypal address so that MyLot will be able to know where to send the money once they pay you.
You can also write about yourself so that other people will be able to know you a bit.
Note: You need to be at least 13 years old to be able to join.
MyLot Review: How does it work?
When you already have an account, you will be able to see your dashboard.
Here, you will be able to see the history of your account; the total amount of posts you have written, the comments you made, responses and likes you received and many more.
To start earning you just have to click on 'Discuss' button on the top to create your first discussion.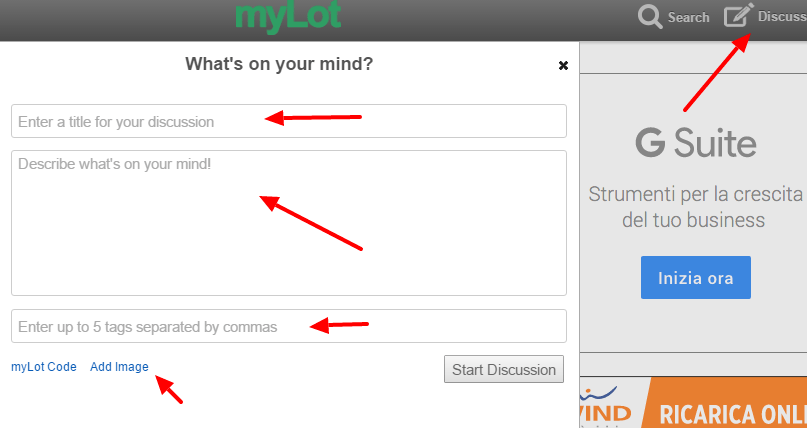 Here, along with your discussion, you will enter the title of your discussion, the tags, and provide the image.
Afterwards, simply click the "Start Discussion" button and you will be on your way to earn money.
Although you are free to post about anything you want, there are still guidelines that you have to follow.
MyLot tends to delete unacceptable discussions. So be careful when posting.
Here's an example of a good discussion.

How do you make money with it?
One common misconception that users believe is that they get paid whenever they make posts, leave comments or even respond to other posts.
Unfortunately, that is not how MyLot works.
You can only earn money when:
A person leaves a like or comment on your post
Someone responds or likes a comment you made on a post
Basically, you only get paid whenever another person interacts with you.
Keep in mind that rushed discussions with grammar mistakes will not be eligible for payments.
Make sure you proofread your posts over and over because MyLot is very selective.
I recommend you to use a free tool called Grammarly
It's a great free Google Chrome extension that will spot grammar and spelling mistakes as you write and give you the correct words by just clicking on them.
I use it for my website, and everywhere I write. Great stuff!
You can also earn 1-2 for uploading pictures, but you need to post 500 posts to unlock that.
Completing offers is another option to earn.
How much you make depends on the advertisers which apparently focus on the United States more than any other country.
Payments are made every month via Paypal.
MyLot has an algorithm that functions to be able to calculate and keep track of your earnings.
Now you have an idea on how to earn on Mylot and let's see how much you can earn!
MyLot Review: How much money can you make?
MyLot pays you 1-2 cents for every response and comment you receive.
With the referral program, I have used to make an extra $50-80 every month.
Without the ability to refer people now, it's very hard to make any decent cash with MyLot.
You may spend the whole day to make cents, and if their staff doesn't like one of your posts, they may not pay you for it.
But if you read the MyLot FAQ page you will know they are considering the idea of bringing back the referral program for their users soon.

I recommend you to bookmark this post because I will update it as soon as they bring back the referral system!
MyLot Review: How will you get paid?
On the 10th or 15th day of the month, MyLot will pay those who have already passed through the minimum cash payout which is $5.
You will be able to know this because at the top of the screen, you will be able to see "$$PayDay$$" instead of "MyLot".
Furthermore, providing your Paypal address is very important because this is where MyLot will send your payment.
Once you have enough money to withdraw, MyLot will send it within 10 to 15 days later.
If you wish to know your balance, you can always see it at the top of the dashboard.
Who is it for?
With or without the ability to refer people, this program is always low paying.
You can't maintain your family working on Mylot in a nutshell.
It will be good for people that want to kill some time online and earn extra income.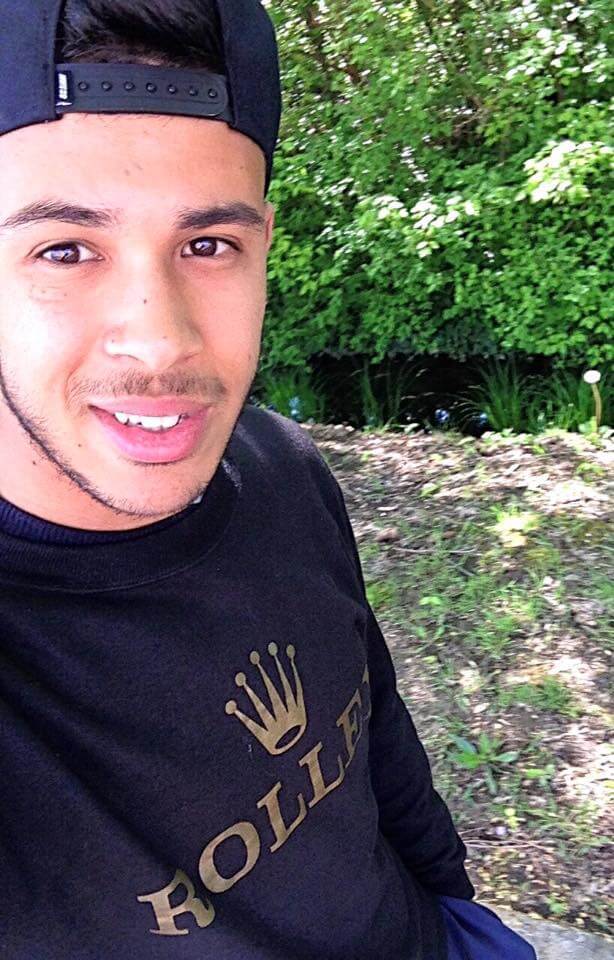 If you are looking for a legitimate way to make a living online, don't forget to check out my #1Recommendation to make serious money.
MyLot Review: Cons
#1 Low payment
With the removal of the referral program, MyLot has a very low income potential.
It will only pay you 1-2 cents for ever interaction. This is a venture wherein earning $1 is already considered as a good amount.
With this, I do not recommend MyLot to be a reliable source of income.
With this free-to-join program, I earn a 4-figure income monthly!
#2 It requires a lot of time and work
In addition to the first con, it requires a lot of time and work.
Writing a discussion need good information and grammar. If you are not that good at writing, you will have a challenge to post a discussion.
It will also require time for you to receive interactions.
All of those will only earn you a small amount of money. With that, I don't think it is worth it.
#3 Difficult to earn money
Although you can get some extra cash from MyLot, it is still difficult to manage to earn.
Think about it, there are a lot of members who post almost every day.
What are the chances that your post will become viral and have a lot of viewers and readers amidst those many discussions posted?
#4 You won't be paid to write
In relation to the previous con, MyLot is not a get-paid-to-write website.
That means that you won't receive any money when you post.
This is one thing that most people do not understand.
They just post and then wait to earn money because they are expecting that they get paid after writing.
MyLot Review: Pros
#1 Pays via Paypal
One thing I like about MyLot is that it pays through Paypal. That is one indication that it is not a scam.
Furthermore, the usage of Paypal is easy and user-friendly.
#2 Can make friends
MyLot was mainly created for people to interact with each other.
You will be able to make friends along the way, especially that all of you will be leaving comments and sharing your own ideas on a common topic.
Furthermore, it is very important to make friends in MyLot.
The more friends you have, the more chances of you receiving likes, responses and comments on your posts.
Which means, you can earn money quicker.
#3 Posts are fun to read
Another thing I like about MyLot is that the posts or discussions are never boring.
In fact you can find some information there that you never knew. You can also read some hilarious and funny posts.
You will surely enjoy spending your time, reading the posts in the website.
#4 Spam free community
Spams are very annoying!
Fortunately, MyLot is a spam-free community. You won't receive any uninteresting messages or emails again and again.
#5 Friendly and easy-to-use interface
Using MyLot is very easy. You don't need any prior experiences in posting discussions.
The interface is very user-friendly and even if you are still new to it, you won't be having any difficulties in your way around the website.
#6 It is legit
Even though you earn a small amount of money with MyLot, you are still earning money legitimately.
You are safe from scams in MyLot. So don't worry about it.
Is MyLot a Scam?
MyLot is legit. It is a very fun community wherein you can interact with other people around the world.
However, if we talk about it in a financial way, it is just not the best.
The payments are very low. It is not fit for those who are really in need of cash to pay for their bills.
You can always try it out. Besides, it is free. But do not expect that you will get rich with MyLot.
Thank you for reading my MyLot review! I hope that you learned something from it.
If you have questions, comments or suggestions, please feel free to leave them in the comment section.
This is How I Make Money from Home!
MyLot is an online forum and community wherein people can post anything they want to share.
With that, you can use it for affiliate marketing, which is what I recommend you.
For me, the best way to earn money online is through affiliate marketing.
Basically, I just promote products and earn money whenever my referrals purchase them. It is very easy and is a lot better than MyLot.
Why?
You can work anytime and anywhere
The amount of money you earn is limitless
You don't need to wait for people to comment or respond to your blog posts or website
You earn a passive income
The income you earn is larger than the 1-2 cents per interaction that MyLot gives you
Additionally, with the help of Wealthy Affiliates, the best affiliate marketing training program out there, I earn commissions like this.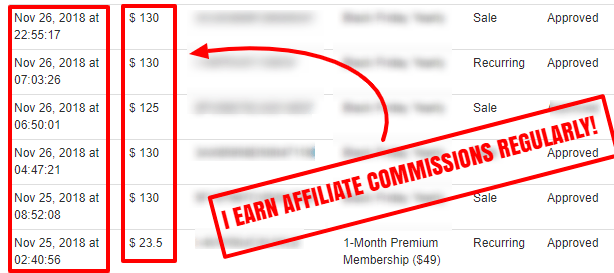 My November affiliate commissions thanks to Wealthy Affiliate!