The Secret Millionaires Review
If you are looking for an online income opportunity you probably came across The Secret Millionaires, you got hooked by the sales page and the income claims but a little voice in your mind says it might be a scam
This is going to be a short review about The Secret Millionaires before you jump right in I recommend you to read the whole thing!
What Is the Secret Millionaires?
The Secret Millionaires (SecretMillionaires.net) is a system that claims that you can earn over $2000 every week.
All you need to do to get started is watch a video and pay a membership fee of $37.
I write 4 to 6 reviews per week about different make money online programs and I'm pretty familiar with websites with ridiculous income claims that ask for a little price around $37-$100.
Here are some of the similar sites to The Secret Millionaires that I reviewed on my website.
It looks like the Secret Millionaires is one of those websites that promise a lot and only charge a tiny price?
The purpose of this review is to determine whether making money from this system is as easy as it sounds.
So let's jump right in!
How Does the Secret Millionaires Work?
First of all the Secret Millionaires does not exist, it's just an invented name used to promote one of the Digital Altitude products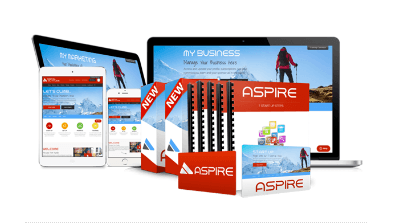 The Secret Millionaires website just directs you a Digital Altitude product called Aspire Today marketing.
This is a series of training courses which will teach you about digital marketing and the techniques that you can use to become successful online.
What you will be essentially doing is buying and reselling Digital Altitude products
Here some of their products which are basically live training events
You are given a coach and you will have a review with them before you move on to the next stage of the training.
You are also able to make money from the program by referring others without having to buy and resell Aspire Today or other expensive products
But Does it REALLY Cost $37 ONLY?
So you are literally promised to earn thousands of dollars every day and every week
But paying only $37 to earn all that money is really ridiculous and sounds like complete BS.

I'm not saying that the Secret Millionaires system is a scam but I'm pretty sure it's not ok to hide the real price and fool people into thinking they will only have to pay $37.
The Real Price of The Secret Millionaires!
The Secret Millionaires will cost you at least $2,000 and up to $50,000 if you want to be all in.
As I said before you will have your own coach wish will guide through the training
but it's worth mentioning that your coach is also known as a sales person that will be constantly trying to push you into buying the super expensive digital Altitude products.
---
in a few words, this system is NOT cheap and it's going to cost you a leg and an arm.
$37 is just a tactic to get you in to have a look at the system and be ready to spend lots of money.
Is the Secret Millionaires a Scam?
The Secret Millionaires System is not a scam because I think you can make money if you invest money and put in the hard work in learning and taking action from what you are taught in the training.
However what I don't like about this program is the lack of Transparency and clarity
The Secret Millionaires doesn't mention that you need to invest lots of money to get started
The second point is the Secret Millionaires does not exist, in fact, it's just a sales funnel to Digital Altitude as I said before.
I think they don't promote Digital Altitude directly (without an invented name) because the last one has so many negative reviews online and it's a little bit notorious somehow.
Digital Altitude is more like a pyramid scheme or an MLM because all you will be doing to make money is to invite other people to the system
The people you invite will have to invite other people so they can make money too
So it's all about recruiting other affiliates which makes it seem as a pyramid scheme or an MLM opportunity.
[thrive_link color='orange' link='https://fulltimehomebusiness.com/is-wealthy-affiliate-worth-it' target='_self' size='big' align='aligncenter']Legit Training to Earn a Consistent Income every Month! [/thrive_link]
Can You Make Money?
It is possible to make money from Secret Millionaires but you will only be able to do this when you have purchased the products yourself.
As I said before the products are VERY expensive and you will have to invest at least $2k to get started.
However, the commissions are also very high so you may be able to recoup your money if you can refer several other people to the opportunity.
Is The Secret Millionaires for You?
If you are planning to buy the Secret Millionaires system and start making money with it are you firstly sure that is for you?
Obviously, you don't want to get in by risking your life savings that will be like gambling
This system like any system in the world does NOT guarantee you to make money
You could spend thousands of dollars without earning a dime!
With that said you must check first that this program is for you or not.
This is NOT Newbie Friendly
The first advice I can give you is to NOT think about joining if you are a newbie to the online marketing world
If you are newbie and you decide to buy the high ticket Digital Altitude products you will have a hard time to resell them
You will be just bumping money on the toilet without any earnings.
So if you're new to this I recommend you to first start your own website and get familiar with affiliate marketing thus you will get the proper experience and know the basics on how to sell online.
It's Going to Cost you a Leg and an Arm
If you can't afford the Secret Millionaires you wanna stay completely away from it
There are many great online business opportunities that you can try for free and don't cost tons of money.
You can definitely get started making money online without breaking the bank!
The Secret Millionaires – Final Review
Although Secret Millionaires is not a scam, it is not one that we would actively recommend because of the high start-up costs.
It also does not make clear right from the start that there are so many costs involved.
If you want to start making money online and you don't want to invest your life savings
I invite to have a look at My #1 Recommended Online Business Training which you can try for FREE.