Is Viggle a scam or legit? In this Viggle app review, I will cover everything you need to know about this app and if it's worth your time, is it possible to earn some good extra cash?
Chances are you are wondering if it's possible to make money watching videos and listening to music with Viggle app?
Viggle is a legit app that pays you to watch videos and live tv, but there are some important points you must know before you spend your time on this app.
In this Viggle app review, I will cover everything you need to know about this app and if you should bother spending time watching those videos and what other people say about it.
Let's dig in the review.
---
Site: Viggle.com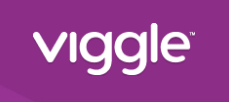 Price: Free
Overall Rank: 7 out 10
---
Viggle Overview
Viggle is an app that can be downloaded from the Viggle site; this app allows you to earn points every time you watch videos or listen to music.
Those points you earn can be redeemed for cash and prizes.
This app unlike other sites that pay you to watch videos, claims you get paid watching videos you like, your favorite TV shows in a nutshell.
But How much can you earn and how does it work?
How Does Viggle Work? 
You need to visit their site and download their app which is available for Android and IOS smartphones; you will need to register then you can start watching videos and listening to music.
Usually, you earn one point for every minute of video watching and the songs you listen to, once you have accumulated enough points you can redeem them for different prizes and gift cards.
Despite Viggle being legit, it's not a place where you will earn some good cash, watching tv or listening to music is not something that will pay your bills.
You will have to do some crazy tv watching to get one of their rewards if you have time to watch a lot of videos it won't be a bad idea to download the app probably.
Watching videos and listening to music are not the only ways to earn points, while watching a tv show some polls and quizzes may pop up and you do earn some extra points if you use those.
There are some sweepstakes and contests you can participate in to win big prizes and trips, but as you would expect chances to win are minimal, and those contests only eat your perk points.
There are many ways to earn points but guess what? You need to spend 600 minutes to earn "one cent" since you earn one point per every minute of tv watching and listening to music do the math and see if it's worth it.
Again if you have much time to watch lots of Tv, then it may make sense to download the app, but if you are planning to use the app to earn easy money online then it's not worth it.
---
Sick and Tired of Scams and making Pennies?
Want to be your own boss?
Get Trained and Start Making REAL Money! FREE and No Experience Needed!
---
Viggle Rewards
The rewards on Viggle used to be good, the first users of this app could win some cool gadgets, but since the update, practically everything changed.
Now you need a lot of points to earn cents; I hate when sites like this become popular and suddenly stop doing what made them that famous.
You can redeem your points for gift cards from companies like eBay and Amazon, or get cash with their prepaid debit card.
There are few gift cards and the prizes to redeem your points for are some ticket movies and those sweepstakes and contests which I call an excellent way to lose your points.
This site might be good for stay at home moms or teenagers that watch too much television.
Pros and Cons of Viggle 
These are the good and bad things about this app.
The Good
You earn for doing something you already do.
A good way to kill time when you are bored.
The Bad
it takes forever to earn something that is worth your time.
You can hardly make extra cash.
After the update, everything changed for the worse.
What do Other People Say?
You can hardly find happy Viggle users nowadays as this app it's not how it used to be, this app made my list of the best money making apps, but now I am about to remove it.
If you want to read reviews made by other Viggle users, here is a link that should take you there.
Is Viggle a Scam?
Viggle is not a scam but to be honest; it's not worth it, if you are looking for an alternative for earning a few bucks, Swagbucks and gift hunter club are good options
If you are looking for a better way to earn a regular income from home from something you like I recommend you to check out the program I love, it's free to get started, no credit card required.
Want to Make a Living from Your Passion? Check out My #1Recommandation to Make Real Money, and it's free!  
---
Have you ever tried Viggle? Feel free to share your experiences here in the comments section I reply to every comment.