Is Internet Income University Legit? Is it a scam? And does it still work in 2017? Are they selling you junk information? Read this Internet Income University 2017 review before you set up an account there!
Nowadays everyone wants to learn how to start an online business.
That's what online business training platforms are for.
These training programs are usually made by millionaire internet marketers to teach you their tactics and secrets to online success.
On the other hand, there are fake online business training programs.
They either teach you stuff that worked in 1960 or they bombard you with multiple upsells.
This seems to be the case with Internet Income University.
Let's get started with the review.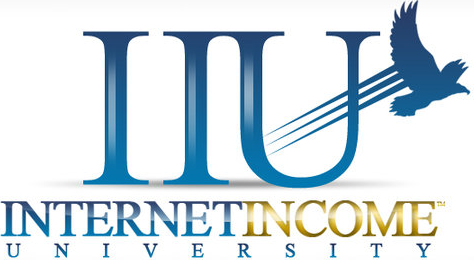 What is Internet Income University?
Internet Income University is training that teaches you how to start a profitable home business.
It's been online since 2007 it was founded by Kevin and Dan Blue.
What Does it Offer You?
IIU offers a bunch of services and memberships which are the following
Free Lifetime Membership
They say that they have a free lifetime membership, but it's not free at all.
You need to take offers where you must purchase the offers to keep your membership for free.
Alternatively, you can pay a one-time fee of $30.
In a video, they explain that those offers allow them to keep the membership free.
But technically it's not free at all.
---
Their training is divided into four sections which are the following:
Fast Website Set Up
Affiliate Income Streams
Scalable Advertising
Training and Support
Fast Website Set Up
A site with a hosting owned by them will cost you $20 per month.
A shared hosting costs no more than $5 per month.
The domain name must be purchased through them.
Affiliate Income Streams
Internet Income University suggests affiliate marketing as an income source.
Nothing wrong with that.
They have five products that you can promote.
The first one is their training; you can promote their training for free.
But to promote their hosting service you need to pay $14.95.
They have a keyword tool that you need to purchase for $97 to be able to use it and promote it.
The Personal development plan will cost you $177.
Weight loss program will cost you $49/month; you need to be a member of that program.
Scalable Advertising
To get your website seen and have traffic coming in, you will need to spend money on SEO services.
They claim the SEO tools and services will boost your rankings
How much do they cost?
$497 per month!!

They call them EASY monthly payments.
They have other SEO services which cost $97 or $227 per month.
Training and Support
They get you to download a free PDF which contains affiliate links and call to actions to buy some private coaching help.
Their training is useful, but it's very basic.
They teach you stuff that worked when my grandma was 14 years old.
They mention some link building strategies that Google hates so much.
You can read here what Google says about link schemes
---
Their stuff will cost you an arm and a leg.
They want to fool beginners into thinking that stuff is critical for their online success.
These guys don't care about your online success; they care about filling their bank accounts with the most money possible.
Is Internet Income University Legit? Does it Still Work in 2017?
Nope, Internet Income University is not legit and does not work in 2017.
If you want to start a profitable full-time home business check out My#1Recommendation. 
You can join for free with NO credit card required.
Before you start your website I thought it would be a good idea to read this awesome Post by Lisa where she answers an interesting question.
Why are so Many Blogging Today?
I'm sure everyone that is interested in creating a successful website will find that post useful and informative.
---
Do you Have questions? Is there anything that is not clear?
Don't forget to drop your comments below.