Online Millionaire System Review
Online Millionaire System claims to be a program that can provide you with a "done-for-you" online business which makes you a lot of money with very little effort on your part.
It usually pays to be wary of schemes that make these claims because while it is possible to earn a decent amount of money online, it cannot be done without hard work.
If you are thinking about signing up for this program then it may be helpful for you to read this review before you make a final decision
What Is Online Millionaire System?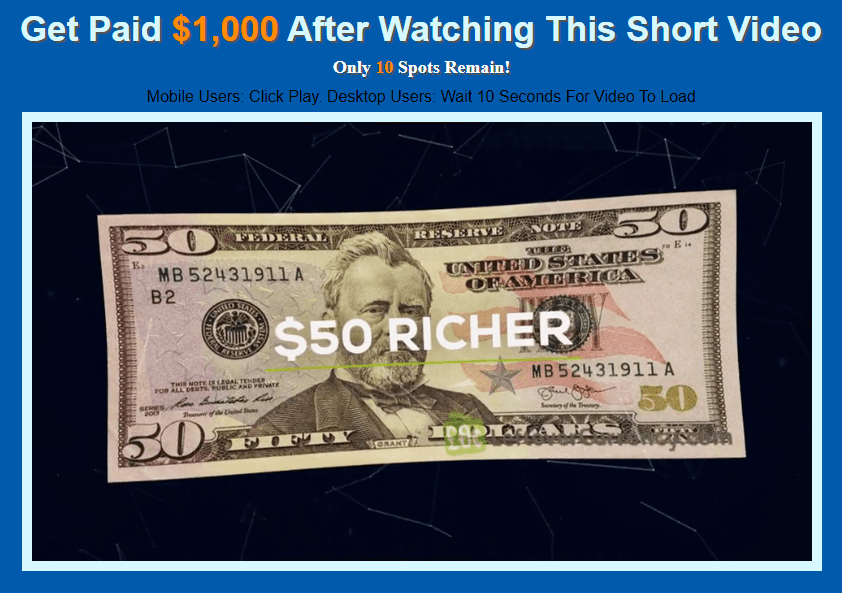 The video introduction to Online Millionaire System claims that it is a program that can make you a great deal of money without hardly any input from you.
This in itself sounds a little too good to be true and further investigations showed that Online Millionaire System does not exist.
Instead, it is just a sales funnel for another opportunity called My Own Business Education (MOBE).
This company has been around for many years and there are a large number of reviews online that you can read.
What Is MOBE?
MOBE is a high-ticket network marketing opportunity which means that it sells expensive products and gives people the opportunity to earn money by selling these products to others.
The products offered by MOBE are designed to help people build their own online business in the network marketing industry.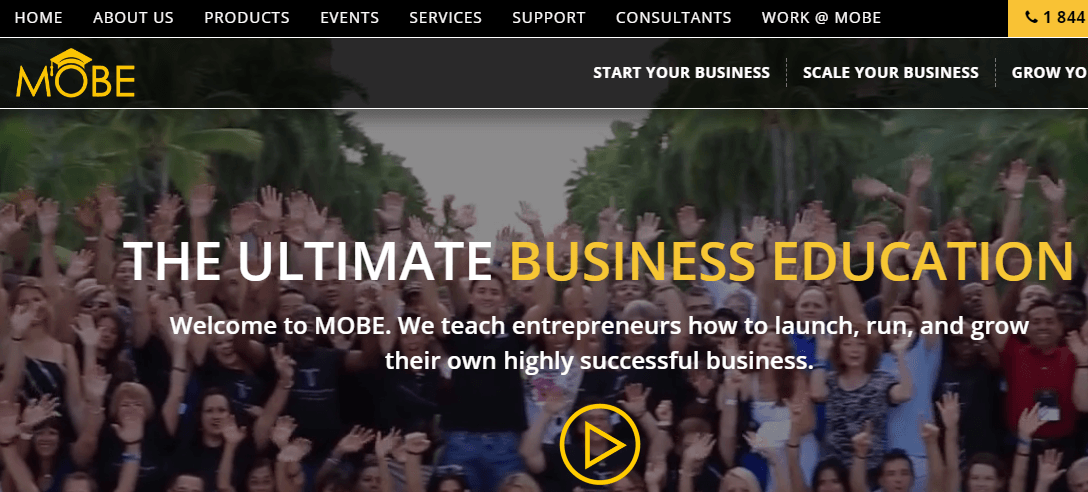 The disadvantage of this scheme is that it mostly involves selling more MOBE products rather than helping you set up your own business where you have a choice of products to sell.
Online Millionaire System is not the only sales funnel to MOBE
There are literally thousands of MOBE sales funnels with different sales videos
Here are some examples of these MOBE sales funnels that make the same huge claims as Online millionaire System
These where some of the popular MOBE sales funnel that I had the chance to review
I have reviewed a lot more but I think those above are enough to give you an idea of how they work
I recommend you to click on some of the links above and read the reviews you will learn how they scam and therefore never fall into their scam schemes!
Will It Cost Me Money?
In order to be able to sell the products that MOBE are offering, you need to purchase them yourself.
These products are not cheap and therefore you will have to spend quite a bit of your own money before you are able to make any back.
Just to give you an idea the cheapest MOBE product you have to buy costs around $2,000 and the most expensive at $30,000.
There is also no guarantee that you will be able to sell any of these products and so there is a big risk that you could not get back any of the money that you have spent.
Another thing that bugs my mind is the fact that the majority of MOBE affiliates earn less than $100 per month
This fact can easily be found on the disclosure of the MOBE site.
If you are interested in becoming involved in affiliate marketing, then there are many other schemes that you can try where there are no purchase requirements but you still receive a commission on any sales that you make.
Is Online Millionaire System a Scam?
Online Millionaire System is not a scam as such because it promotes MOBE and it's possible for people to make money using it and there are some examples of people who have been very successful.
However, this will only be after they have spent a considerable amount of their own money, and this is money that you may not have if you are only just getting started with affiliate marketing.
It is also misleading because it involves selling a system that does not actually exist which is very unethical.
It is not a system that we would feel comfortable in recommending as the fact that the investment is so high makes it a risk.
A Better & Honest Opportunity!
As you can see Online Millionaire System is not an honest make money opportunity
It's one of those programs that are designed to make money for the owners
now if you want to get training, work hard and realistically earn money online with honesty and passion I invite you to check out My #1 Recommend Training for Newbies!
---
Did you try Online Millionaire System and got scammed?
Please share with us your experience and reviews to help others make a decision!
Thanks!