31
7-Figure Franchise 2019 Review: A Smart Expensive Scam?
So you really want to buy the 7-Figure Franchise but you are still skeptical because it kinda looks like it's too good to be true?
I bought one of Micheal Cheney products, The Commission Machine 2019 and as I was going through the training I was sick and tired of the 7 Figure Franchise promotions
Plus I'm receiving literally three to four emails per day just from Micheal Cheney and his 7 Figure Franchise
I get the feeling like Michel Cheney desperately wants to sell his product.
With that said, I did NOT buy the 7 Figure Franchise
Lots of people looking for reviews so today I'm just going to share my opinion as to why I don't like the 7 Figure Franchise and I why don't think it's the fastest way to make money online.
7 Figure Franchise – Quick Review
Name

: 7 Figure Franchise

Website

: commissionology.org/7-figure-franchise/

Owner

: Micheal Cheney

Price

: $1997 one time fee or two payments of $1100

Verdict

: Legit but it's not that great.
My Recommended Training for COMPLETE Beginners!
What is 7 Figure Franchise?
7 Figure Franchise as I said before it's a product that Micheal Cheney promotes a lot. Basically, it's an affiliate marketing training and package that contains all the products he created.
As a 7 Figure Franchise member, you will be promoting all his products and get 100% of commissions.
These are Micheal Cheney's Products
Commissionology
Copy Paste Commissions
Commission Partel
How to Scope for Cash
Child's play profits
The Fan Page Money Method
Email Black Ops
List Building Black Ops
How Much Does 7- Figure Franchise Cost?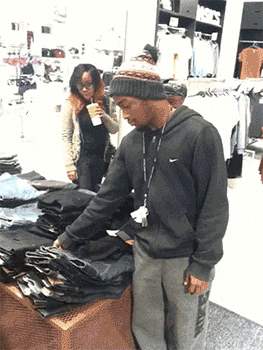 Yes! that's literally my reaction when I saw the 7 Figure Franchise's cost! 😀 it's so damn expensive that you would turn away just the like guy in the gif above!
You have two options buy the 7 Figure Franchise by paying a one-time payment of $1997 or buy it in a 2 part payment plan ($1100 now and another $1100 within 30 days)
But as you can see below there is a $4,997 upsell, its called insiders and if you buy it you will get:
Phone support from Micheal Cheney
Micheal wil help you promote 7 Figure Franchise better to earn more.
You will get $2,500 if you manage to sell the insider upsell to other people.
You can pay $997 first and then pay $4000 within a week. If you can't afford to give out $5000 immediately.
Is 7-Figure Franchise a Scam?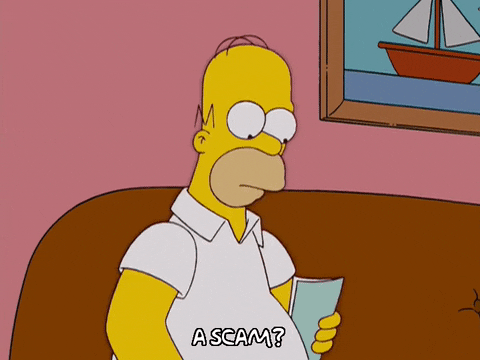 I don't believe this program is a scam. However, I do think it's full of hype
Micheal Cheney is using hype to promote it. It means it's not going to be easy to make money. You need to go through hours of training
Nothing wrong with that. But the hype is not ok, it's dishonest in my opinion.
What I don't Like about the 7-Figure Franchise
1) Micheal Cheney Products are NOT Good Enough
If you look up for reviews of Micheal Cheney products you will see that they have bad reviews.
What I don't like about his products is the fact they are so similar!
The Commission Machine
Commissionology
Copy Paste Commissions
Commission Partel
Commission Black Ops
These products could be one great product.But Micheal Cheney prefers to give limited info on each product and tons of upsells.
Micheal Cheney's products are sold on JVZOO and they are created just for the affiliate to promote and make commissions!
It makes me feel Micheal cares more about his pockets than giving value.
2) The Testimonials Seem too Good to be True.
The testimonials claim the 7-Figure Franchise is the system that made them the easiest commissions
This honestly made me very skeptical because there is no way the one would earn commissions right away as soon they set up the system.

3) You Only Need Traffic to Make Money?
The only problem that prevents people from making money online is traffic
Traffic is the hardest part of the game.
So saying you only need traffic to make money does not make sense to me.
I have bought The Commission Machine 2019 and the training on traffic was really disappointing.
It was mostly about doing posts on Facebook so you can attract your Facebook friends just like Micheal does on his Facebook Account.
4) It's HARD to get a Refund!
Micheal does offer a refund in case you don't make money, he even says that he will add money from his pocket and give it to you to say sorry for wasting your time.
The refund policy is tricky because if you want a refund you need to prove to Micheal that you have genuinely used the training and did not make a sale within 60 days.
There are some requirements you need to meet in order to request a refund which are:
Send at least 35 clicks to the 7 Figure Franchise Funnel using free traffic
You must have published 3 Facebook posts per day and added 100 friends per week!
You need to document EVERY single Facebook post and it's date on a Google spreadsheet and share the traffic data and clicks that you got within 60 days!
If you miss a single detail of these requirements your refund request won't be accepted!
This is just so risky!
Would You Invest in 7-Figure Franchise?
I just wanted to share my opinion about the 7 Figure Franchise. This program is not going to scam you, if you follow the program you will make money.
Thousands of dollars per day? I don't know it's unlikely, so much hype around this program.
If you have tried I'd love to hear your reviews below in the comment section. So you can help people make a good decision 🙂
Feel free to check ou My#1 Recommendation it's Free to Try
Summary
Written By
Review Date
Name
Rating