Hello! Welcome to my "Is Zurvita A Pyramid Scheme?" review!
If you just found out about the work from home opportunity that Zurvita claims to offer you, you better hold up and do not make a decision first.
Before anything else, you SHOULD read this Zurvita review to learn everything you need to know about it. Is Zurvita a scam or is it legit? Or is Zurvita a pyramid scheme?
Questions like these should be answered and verified first before you join in any "work from home opportunities" to save yourself from scams. Without any further ado, let's get started!
Zurvita Review Quick Summary
Name: Zurvita
Website: https://www.zurvita.com/
Founder: Tracy and Mark Jarvis
Type: Health and Wellness MLM
Price: $35 (enrollment pack), $139.95-$549.95 (quick start pack) and 70 PBV ($100) per month for "active" status = $1,374.95-$1,784.95
Rating: 1/5
Recommended? No
More...
What is Zurvita?
We shall begin this Zurvita review by having a background information about it. Zurvita is an MLM company in the Health and Wellness niche. It was created in 2008 by Mark and Tracy Travis.
This company offers a wide range of protein shakes and various supplements which were formulated to help Zurvita's clients in improving their health and fitness.
As you can see in the video above, Zurvita has a business opportunity for you. I bet that when you watched the video, you were anticipating on becoming one of its distributors.
However, it is just a promotional video and does not disclose all of the necessary information about this opportunity. That is why I have written this Zurvita review to help you decide!
Zurvita Products
Before we move onto the business opportunity part, let's have a brief discussion about Zurvita's products. If you do decide on becoming one of its distributors, it is important for you to be knowledgeable about the products.
Based on its website, Zurvita has 4 categories of products which are the following:
Although Zurvita has its own line of products, it is important to note that there are a lot of MLM companies with similar products.
This makes it more difficult to promote and sell products because of a huge competition. Some of them are the...
So some of you may think, what does Zurvita do in order for it to rise above its competition? Well, the answer is its flagship product.
Zurvita Flagship Product
Zurvita's flagship product is "Zeal" which is a multivitamin beverage that can help you improve your health, energy and focus.
Reading and finding out about this for the first time may sound excellent to you. However, again, you should take note that there are a lot of similar products out there. That is why, we should try to compare Zeal to its competitors.
As you can see, Zeal products have an average price of $50, whereas similar products have an average cost of $20!
Obviously, most customers would opt for the cheaper ones. Having more expensive products as an MLM can be a red flag. I will explain this later one.
Can you earn money with Zurvita?
Yes you can. Zurvita will compensate you just as it claims. However, it is not recommended to fully rely on it because of the low income potential and success rate.
Those people who have earned a decent amount of income with Zurvita have become a full-time sales manager, actively selling and recruiting people. If you do not enjoy doing this, then being in an MLM is not the one for you.
Moreover, based on Zurvita's 2016 Income Disclosure Statement, almost 90% of the distributors earned less than $618 in the year! So if the minimum amount of expenses you will make in a year is $1,374.95, that means 89.7% of the distributors lost money in 2016 instead of earning!
How to earn money with Zurvita?
If you are still interested and confident that you can find success with Zurvita, here is how you can earn money with it. As an MLM, there are two main ways for you to make some cash with Zurvita.
Sell their products
Recruit people to become distributors and earn commissions from their sales
In case you did not notice, you can earn money from your recruits whenever they make sales. Zurvita will not compensate you for simply recruiting people. If that was the case, Zurvita will be shut down by the FTC because that is illegal.
How to join Zurvita?
To join Zurvita, you need to pay $35 for the fee to become a Zurvita Independent Consultant, a fancy word for distributor or seller.
Afterwards, you will be encouraged to purchase a starter pack. You can see the different packages along with their prices, in the picture above. The price of these packs ranges from $139.95 to $549.95 and have various products with them.
However, before you celebrate and get excited, those are not the only expenses that you have to meet!
Zurvita Monthly Expenses
Zurvita has a lot of bonuses in store for you whenever you meet certain requirements or conditions. One of them is being "active". To achieve that status, you should be able to sell at least 70 PBV (Personal Business Volume) every month.
Now, let me translate that for you. Selling 70 PBV each month means that you should sell Zurvita products with at least $100 worth. If ever you fail to sell these products, you need to pay for it yourself!
Once you are a member, you will be encouraged to set up a monthly autoship program wherein you are to spend at least $100 per month. Taking this into consideration, your total expenses for your first year with Zurvita is...
$35 (fee)
$139.95-$549.95 (starter pack)
$100 x 12 months (autoship program)
Total expenses for 1st year = $1,374.95 to $1,784.95
Also, this does not cover for your training, marketing and other expenses.
Zurvita Compensation Plan
If ever you are having problems understanding the picture above, don't worry! It is not your fault. Actually, most MLMs design their compensation plans to be difficult to comprehend and I don't know why!
However, let me show you a simplified version of it that I found. There are 7 ways for you to get compensated by Zurvita.
Always remember, if you are confused with MLMs' compensation plans, there are just two main ways for you to earn money: Sell products and recruit people.
Now, based on Zurvita's compensation plan, 6 out of 7 of the ways actually involve recruiting people! This is actually a red flag and I will explain later why.
For now, you can watch the video below if you wish to know more about the compensation plan. Or you can check it out right here.
Is Zurvita a scam?
This is a commonly asked question regarding Zurvita. The answer is no, Zurvita is not a scam. It offers legit products and it does pay you money.
However, this does not mean that you need to pursue it and start relying on it for a full-time income! Based on Zurvita's 2016 Income Disclosure Statement, only 1 out of 71 distributors earned $10k a year!
If you are confident that you can make it, then I suggest you just find another opportunity. Moreover, a lot of people are not a fan of the pyramid-like structure of the MLM program, leading to negative reviews.
In relation to that, we move onto the next common question.
Is Zurvita a pyramid scheme?
A pyramid scheme is basically a business model wherein the only way to make money is by recruiting people. No products are involved and no selling, unlike an MLM. Pyramid schemes are illegal and very unsustainable.
Moreover, it is very impossible to earn money! That is why the FTC shuts down companies that are pyramid schemes.
But there are some MLMs who are quite clever and are actualy pyramid schemes in disguise! They tend to focus more on recruiting people rather then selling. in Zurvita's case, 6 out of 7 ways in its compensation plan focus on recruiting!
That means that there is a high chance of Zurvita being a pyramid scheme. Now, let's move onto the pros and cons.
Zurvita Pros
#1 Positive reviews
Zurvita's flagship product, Zeal, garnered quite a lot of positive reviews from customers in Amazon. Here are some of them.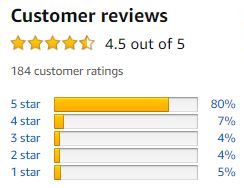 #2 Proven history and has been around for quite a long time
Most MLMs do not really last long. 1 out of 10 MLM companies do not even get past 10 years. However, Zurvita survived. It was founded in 2008 and is still operating right now.
Zurvita Cons
#1 Zurvita products are expensive
Zurvita's products are expensive compared to similar products. When MLMs have products on the expensive side, that is commonly a red flag of being a pyramid scheme in disguise.
People will always opt for the cheaper products. That means, Zurvita's products may not be purchased often. If this is the case, the distributors are forced to recruit people to earn money. Moreover, do not forget about the autoship program!
You will be purchasing the products that you fail to sell. With this, distributors comprise a huge percentage of Zurvita's buyers!
#2 Pyramid scheme in disguise
Again, Zurvita has shown a few signals or red flags of being a pyramid scheme in disguise. Expensive products, hidden costs and a compensation plan that focuses more on recruiting!
If it is indeed a pyramid scheme, then you better run away and look for another opportunity better than MLMs!
#3 Under a downward trend
If you check out Zurvita in Google Trends, you will see how it is under a downward trend. It is losing customers and less people are interested in searching for it.
Most of the time, people are interested in newer MLM companies such as Farmasi.
#4 Monthly costs that are "hidden"
As you can see above, a Zurvita Consultant says that the autoship is a requirement to remain "active".
You will be spending at least $100 on products that you can sell. If not, you will be paying for it. And let me tell you, selling is not that easy. It requires hardwork and dedication!
#5 A lot of people lose money
Lastly, even Zurvita disclosed that a lot of people lose money based on its 2016 Income Disclosure Statement.
Only 1 out of 71 members earned over $10k in that year. The rest lost money.
Final Verdict
To end this "Is Zurvita A Pyramid Scheme?" review, it is time for my final verdict. Talking about its products, they are legit and some people can testify for that. However, if we talk about the "work from home" opportunity, then you are better off with another one because I highly do not recommend becoming a Zurvita Consultant!
In the end, you will just be losing money instead of earning. If you are eager to earn money from home or online, check out my top recommendation in the next section!
Thank you so much for reading "Is Zurvita A Pyramid Scheme?" review! If you have any questions or comments, please feel free to leave them in the comments section below!
This is How I Make Money from Home!
Now for my top recommendation, what you need is affiliate marketing! It is quite simple. You just need to promote products and sell them online. I prefer to do it via my own website because it is really profitable. When people purchase them, you earn commissions!
This is a lot better than MLMs because affiliate marketing is a great source of passive income. Furthermore, recruiting people and paying for the products are not involved! And yes, there are no membership fees too.
Do not worry if your knowledge about affiliate marketing is still limited. Click on the button below to get my training! With it, you will be on your way to having financial freedom!