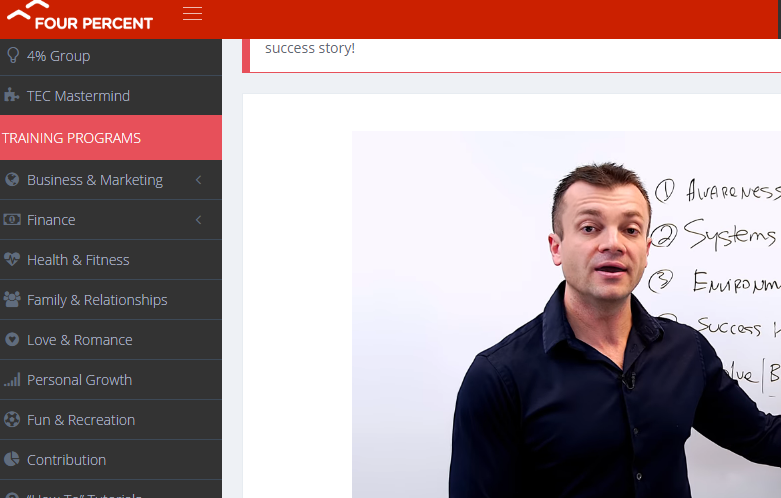 The Four Percent Group is a program that is heavily promoted by its affiliates, but is it legit or another scam created by Vick? Find out the truth in this review!
Let's get rolling!
The Four Percent Group Summary Review
Name: The Four Percent Group
Website fourpercent.com
Founder: Vick Strizheus
Price: $49/month + big uspells
Recommended? No
What is Four Percent Group?
Four Percent group aka 4 percent group and 4% group is a website that claims it's going to teach you how to start an online business that makes money in the next days or weeks.
The affiliates of Four Percent Group promote it very heavily, in fact, the first time I hear about 4% group is when I received an email in my spam inbox.
The 4 percent group is supposed to help those that never made a dime online earn thousands within days or weeks by promoting high-quality products which are
The products that this program will teach you how to promote and make money from are trustworthy and of high quality.
However, there are some VERY SCARY facts about the person behind The Four Percent Group, Vick Strizheus.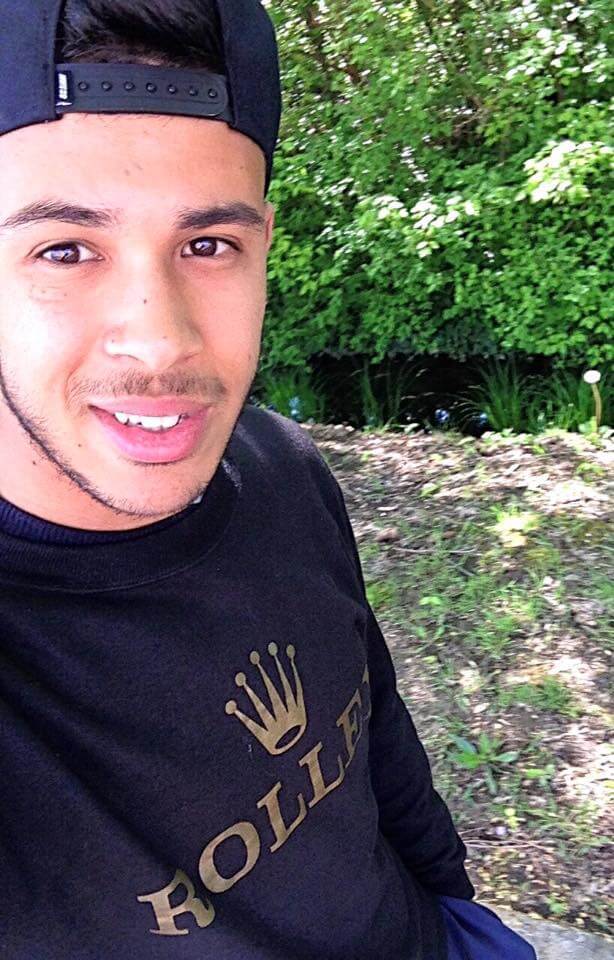 Tired of Scams?
 Check out My Top Recommendation Here!
Who is Vick Strizheus?
Honestly, I don't like to judge people from their past, but we are in the internet marketing world where trust is the most vital thing.
Vick Strizheus is an internet marketer that is notorious for his unethical and scam programs he created in the past like the Big Idea Mastermind and High Traffic Academy.
The Big Idea Mastermind is one of Vick's programs that is supposed to teach people how to earn money by referring people to a program called the Empower Network where you have to buy super expensive products to sell for profits.
The shocking thing Vick Strizheus did is the fact he LITERALLY changed the affiliate ID's of his members to his so he can earn all the commissions from members that trusted him and decided to build their futures with the help of his program.
In his High Traffic Academy course, he claimed he borrowed $30,000 to start his internet business but that was a lie and in fact.
He was put in jail because he literally stole that $30,000 from people online with his insurance scam.
I am not going to make this review all about Vick Strizheus and his past but here's a video you can watch about him.
How Does the Four Percent Group Work?
What I don't like about the Four Percent Group is it doesn't teach you to create a real foundation which is a website.
But you are thought to create sales pages where you promote affiliate products using paid traffic from Google Adwords, Bing ads, and Facebook ads.
I'm going to mention the price and the prices not mentioned by Vick Strizheus in the first videos later on this review.
Now I'll focus on how the Four Percent Group actually works.
I've mentioned earlier in this review, that this course is all about promoting six programs which are the following:
Tacademics
Aweber
ClickFunnels
Click Magick
Name Cheap
What Vick Is Hiding….
What Vick does not mention is the fact you must be a paid member of these six programs without mentioning the price of the Four Percent Membership and the money you have to spend on paid traffic.
The Four Percent Group course will walk you through to buy a membership from Clickfunnels (sales page service) you will have a done for you sales page because you are a member of 4 percent group.
You will have to connect your sales page with an autoresponder, you are recommended to buy Aweber which will be the autoresponder that will store the email addresses you collect.
As you go forward in the training you will be introduced to the affiliate programs that you have to buy then promote on your sales page.
You will also be introduced on how to buy traffic using Google Adwords, Facebook Ads, Solo ads and other resources
One Thing That Bothers Me….
One thing that bothers me is the fact that after buying the products you have to promote you must add your affiliate link ID's on the boxes that you see in the picture above and your Clickbank ID so you can receive your payments.
Since Vick hijacked the affiliate links of the members of his other products, I am having a very hard time to trust this guy and put my affiliate links in there.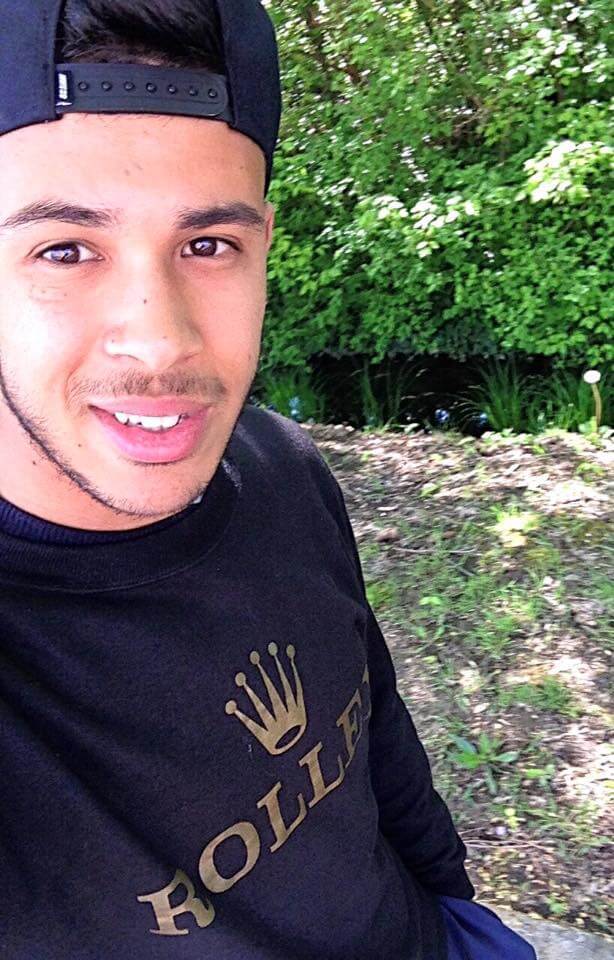 With this Program I earn over $3,000 a month.
​
The best part is I ONLY paid $49/month to go full-time!
How Much Does the Four Percent Group Cost?
In the Four Percent Group free membership, the pricing is barely mentioned, Vick Strizheus doesn't mention any prices or anything all he talks about is how is going to make your dream a reality.
After taking a closer look at the 4% group I will break down for you all the prices and the total cost of this program here.
The Premium Membership – $47/Month
This is where you will follow the training, contact the support team and engage with other members in the live chat, 1 on 1 coaching, tools, resources and 20 hours+ of training and video tutorials, life events and webinars.
Tecademics – $12,000
In the training is mentioned that you will be earning big fat commissions.
Vick said that you can earn up to $4,800 in one single commission because you will be promoting Tacademics which is a high ticket program.
But to be able to promote it and earn those commissions you will have to buy the actual program for $12,000 then you will have the rights to promote it and earn $4,800 for each sale.
If you promote Tacademics without buying it the $4,800 commission will go to the pockets of your sponsor.
They affiliates say if you can't afford this you can promote The Four Percent group program.
Clickfunnels – $97 a Month
Click Funnels is a landing page builder that will cost you $97 per month, after paying $97 you will get a ready-made for you landing pages.
Aweber – $19 a Month
Aweber is the autoresponder that will store your subscriber's emails and send out automated messages to them.
ClickMagick – $12 a Month
This one is a tool that will track everything, it will provide you with actionable data to learn which landing pages are performing better.
The starter plan is $12/month while the normal plan is $33/month.
NameCheap – $10.87 a Year
Name cheap is a domain registrar that also offer hosting services
If the 4 Percent Group is out of your budget, then you may want to check out My #1 Recommended Program.
Is The Four Percent Group a Scam?
I know a lot of people out there called it a scam, to be honest, I can't call it a scam, however, I would not recommend it because I have seen people complaining about it already.
Some claim they lost thousands without earning a dime but I have also seen some people making money with it.
One thing that bothers me is the fact Vick claims you will making money in 48 hours which seems complete BS to me and I will explain this point later on.
There are a lot of other reasons as to why I can't recommend 4% group.
The Four Percent Group biggest Concern
I'm having a hard time trusting the 4 Percent Group and below you will see the reasons.
#1 – The Testimonials Look Fake & Too Good to be True
If you Log in to your free Four Percent account and go to the checkout page, scroll all the way to the bottom and you will see some testimonials.
Those testimonies really look fake, they are grateful to 4 % Group because they earned over $5k in a day or a week despite being newbies.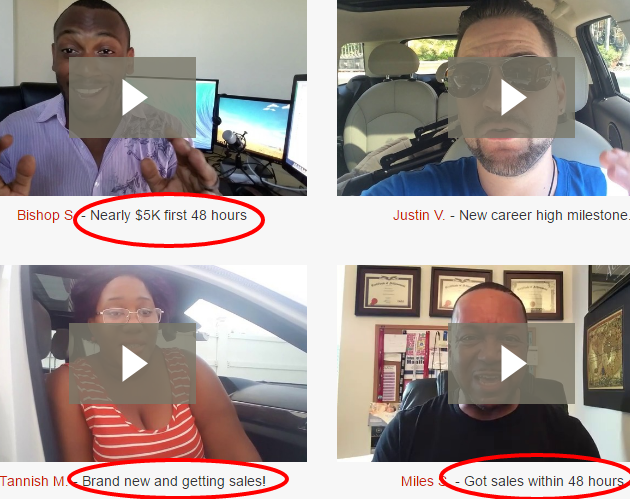 The training and video tutorials are over 20 hours regardless of the time you have to put in to set up your funnel and all the other stuff, the material on the free membership alone is very confusing.
My question is how can a total newbie earn $5k in 48 hours?
I don't think in this time frame you can consume 20 hours of training and frankly paid traffic alone is a big learning curve if you don't learn it properly you will be wasting tons of money on nothing.
We have seen fake testimonials before on other scams and how they buy actors from Fiverr, the testimonies here don't seem to be bought from Fiverr but they do look fake in my eyes.
#2 – No Foundation
The training is all about building a landing page (with a page builder that will cost you $97/month) that you have to promote and buy traffic to it.
You will be basically spamming a landing page everywhere hoping to make commissions, these days having a website is critical and it's the real foundation for starting a real online business.
Landing pages are very difficult to rank on Google, so you will be missing out on HUGE free Google traffic.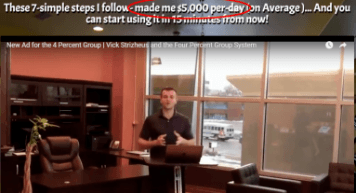 The 4 percenters in order to make commissions they spam people in their inboxes with landing pages containing a video of Vick showing the money
just like the one you see in this picture, now I am 100% sure that the person that sent me this landing page in my email inbox is very far from earning $5,000 per day.
$5,000 per day is definitely too good to be true and not going to happen in a few weeks like most Four percenters claim!
#3 – Will the Four Percent Turn into a Scam Too?
Big Mastermind Idea and High Traffic Academy are two products by Vick Strizheus that turned into a scam and a huge waste of money respectively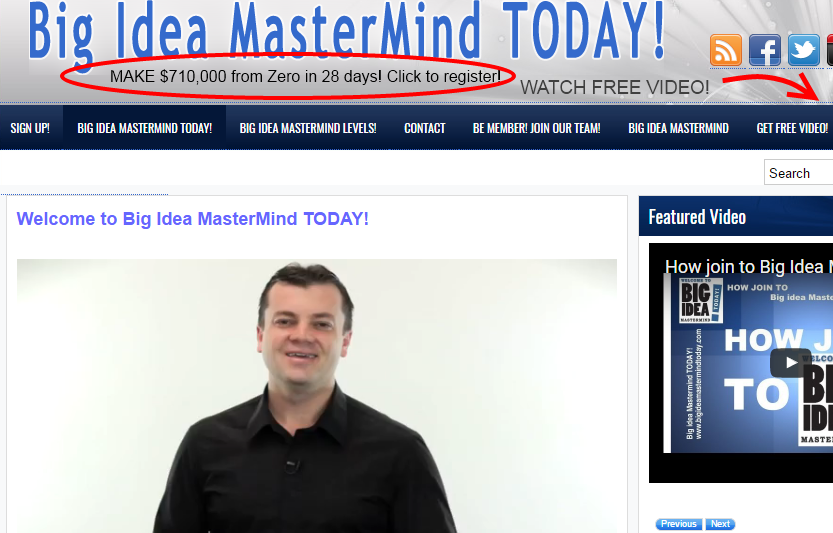 They are overpriced and they under deliver, the worst part the first one turned into a huge scam where Vick Strizheus had the audacity to steal the commissions of its members by hijacking their affiliate links.
Don't take my word for it, just look up those products on Google, all you will find is negative reviews.
I really hope and wish The Four Percent Group is a way for Vick to redeem himself but frankly,  the products don't look solid to me and it might turn into a scam, that's my opinion.
#4 – So Expensive…
Tons of programs out there that are purely designed to make the rich richer and the poor poorer, but looks like the 4 % percent group does this in a smarter way.
First of all, you have to buy the six products that include the landing page builder and link tracking system (that you can live without especially if you are a newbie) when you buy those products Vick will make affiliate commissions.
There are many FREE alternatives to the tools that he recommends that will do the job just fine, but he recommends you expensive stuff just so he earns commissions.
For example, Click Funnels costs $97/month and it's only to build a landing page?
Are You Kidding Me?
$97/month for a landing page builder, I know it's a super professional tool, but I pay only $49/month to Wealthy Affiliate where I have literally everything I need to run an online business that includes, training, support, big supportive community, websites, hosting, keyword tool, live training, classrooms, live chat and more!
Another way Vick Strizheus makes more money from you is the fact you will be promoting The Fou Percent Group so he gets other people to buy from his affiliate links.
He Perfectly knows that no one will afford to promote Tacademics aka Internet marketing college which costs a whopping $12,000 which will lead people to promote the Four Percent Group which is free to promote!
#5 – 7 Steps to Results is Full of Talk & Fluff
When you log in to your Four Percent Group you will have to follow those 7 steps that are supposed to explain to you the system and the funnel.

However, only the 2nd and the 3rd steps actually get to the point which is joining the affiliate programs he recommends everything else is pure fluff.
#6 – Where is the Traffic?
Traffic is the most vital thing for this to work, the Four percent training focuses way too much on everything and barely covers traffic.
You're told that you can promote the affiliate products to your email list or make use of social media, that's great if you are someone that has a large list of subscribers you can simply promote the products and earn income but if you are a newbie you will be only wasting lots of money.
Without traffic, there is no income or like he likes to say multiple income streams.
#7 – Dissatisfied Members
I have read reviews from members that say this program is the best, I think it's because they are promoting it, in fact, the program's training is mainly about teaching how to sell a dream to people.
I have seen many four percenters promoting landing pages where they literally say you will be earning $4000, $5000 per day in the next week.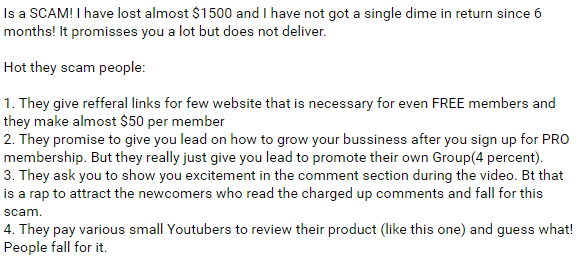 I have also seen a bunch of dissatisfied members that have spent money without earning a single dime I have also found this rant video where the owner says she finally managed to cancel her membership.
#8 – Is the 4% Group a Pyramid Scheme?
The Four Percent Group trains you to promote the same thing you have bought, this is considered pyramid selling better known as a pyramid scheme.
Here is what a Pyramid Scheme is according to Wikipedia.

This business model is considered ILLEGAL by the FTC, in fact, a well-known company called MOBE and their competitor Digital Altitude have been completely taken down by the Federal Trade Commission! (FTC)
The 4% Group Final Review
Four Percent Group is very expensive and under delivers, I don't recommend people to get involved with it because they don't teach you how to start a real business.
you are just creating single pages to earn revenue and you won't be offering any value that if you can afford tacademics and stuff if not you will have to promote the program itself to sell people a dream.
Update: Vick has created another variation of the Four Percent Group called The Four Percent Challenge (click to read the full review)
The 4% Group Reminds me of other programs like:
I believe there are better programs where you can actually learn how to start a real business like Affilorama, Chris Farrel Membership and Wealthy Affiliate
The three programs are huge and do teach you how to create a real business online, I am a Wealthy Affiliate member and that's the program I'm more familiar with and would recommend to anyone that wants to start an online business from their passion
You can Try Wealthy Affiliate for Free if you decide to upgrade the first month will cost you $19 then $49/month which is all you need there are NO upsells or hidden costs and you will get a lot of value.
I could promote 4 Percent group and earn a commission here but I prefer to promote stuff that I trust and that is proven to work since 2005.
Do you have anything to say about The Four Percent Group? I'd appreciate your comments, questions or feedback!