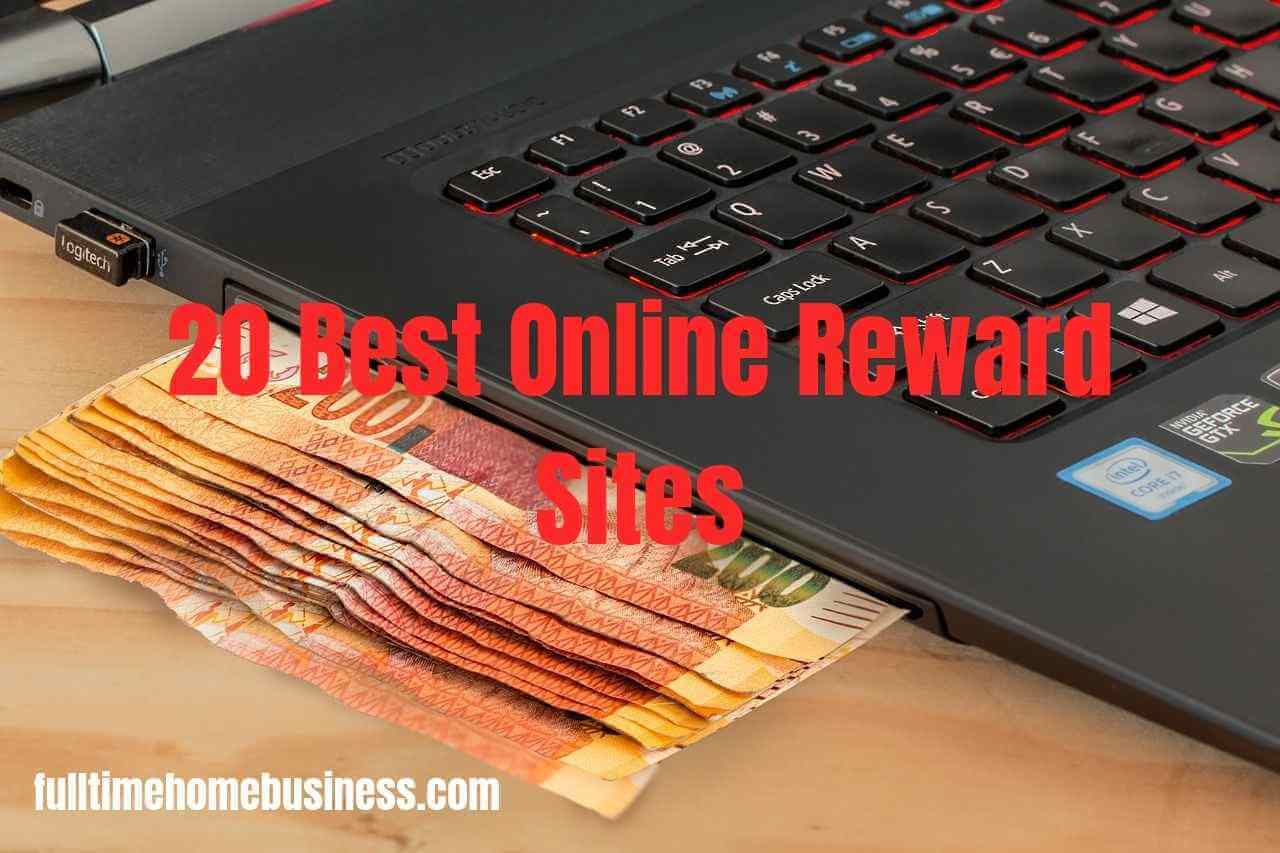 Looking for the best online reward sites? (Updated 2022) Do you want to earn some extra cash online? You will LOVE this list of awesome reward sites that actually work and will pay you.
NOTE: These reward sites are 100% FREE. They are the best sites to earn some extra cash and pocket money. With that, they won't make you rich because they don't give enough payment.
What are reward sites?
Reward websites are online platforms where normal people like you and I can simply sign up and get paid to do very simple tasks that require human intelligence.
Here are examples of tasks you can get paid to perform with reward sites.
and much more!
Once you successfully complete your given tasks, you will receive credits or points depending on the site which you can redeem into real cash that can go to your bank account, PayPal money, depending on each reward website payment methods.
Best Online Reward Sites
Now that we have everything all set up, let's move on to the exciting part. Here's the list of the 20 best online reward sites!
Please do know that most of them either pay in cash and/or gift cards.
Swagbucks

Personally, I think that Swagbucks is the king of the reward sites. It has been around for a long time already.
Furthermore, there are a lot of ways to earn with Swagbucks. Whenever you complete a task, you earn "SwagBucks" or SB. You can redeem these to earn cash or gift cards.
The amount of SB you earn depends on what kind of task you completed.
You can get paid to watch videos, take offers, refer friends and even earn rebates!
Since I mentioned referring friends, you earn $5 for every person you refer. Also 10% of whatever your referrals earn, will be added to your balance.
Payments are made via Paypal and gift cards. Furthermore,  you can cash out when you reach the minimum payout, which is $3.
Learn more about Swagbucks here! Check out different features and ways to earn SB.
You won't find many reward sites like Swagbucks.
Countries allowed: U.S., U.K., India, Germany, Australia, Canada, Ireland
Note: When you spend a minimum of $25 through SwagBucks, you receive a $10 sign up bonus.
If not, you get a $5 sign up bonus!
InboxPounds

InboxPounds is only available in the UK. Why? The name itself answers why. However, if you are in the U.S., you can join InboxDollars, which we will discuss next!
You earn money taking surveys, offers, playing games and more. Payments are made via Check, Amazon gift cards and Prepaid Mastercard. You can earn 10% of what your referrals earn.
The payout threshold is £20.
Read my InboxPounds review to learn more.
If you live in the UK, you won't find a better survey site than InboxPounds!
Countries allowed: U.K. only
InboxDollars

If you are one of the people who wanted to sign up in InboxPounds but are from the U.S. here's your chance! InboxDollars is one of the most trustworthy and popular reward sites. Furthermore, it is one of the sites that rewards its users with cash!
When signing up, you can get a $5 sign-up bonus! You can earn money by doing various kinds of tasks. These include watching videos, taking surveys, surfing the internet and many more!
The task you complete has a designated amount of money that you can earn. Different tasks, different amounts of money. When it comes to the payment, you must have a minimum balance of $30. Furthermore, there is a $3 transaction fee.
Also, InboxDollars do not support Paypal. So, when cashing out, you can either use check, gift card (TANGO) or a Visa Cash Card.
It is worth noting that InboxDollars has a referral system. You can earn 10% of what your referrals gain! For further information, please read my full InboxDollars review.
Countries Allowed: U.S. Only
Daily Rewards

I have a question for you. Have you noticed something similar with InboxDollars, InboxPounds and DailyRewards?
Well if not, they are basically the same thing. The only difference are the countries they allow.
Furthermore, have you noticed their logos? They say the same thing, right? "The online rewards club that pays!"
With that being said, Daily Rewards is Canada-focused reward site.
You can earn money by complete tasks suck as listening to music, watching videos and many more.
Upon signing up, you will get a sweet $5 as a sign-up bonus.
If you want further information about it, please read my Daily Rewards review.
Allowed Countries: Canada only
Harris Poll Online

Do you want to know something cool?
Harris Poll Online is a political poll organization. What does that mean? It means that you can have an influence and can contribute to the public policies!
Furthermore, it is one of the oldest and most reputable online surveys out there. What makes it nice is that you can see the results of your survey.
Afterwards, you can compare them to other people who are like and unlike you. But don't worry, everything is completely confidential!
In order for you to join, you must be at least 13 years old. Otherwise, you won't be accepted by their rewards program.
There is no minimum cash out requirement as there are multiple gift cards that you can aim for.
The only thing I don't like about Harris Poll Online is the fact they don't pay in cash but there are many gift cards you can request.
Countries Allowed: Canada
Valued Opinions

Valued Opinions is another great survey panel that gives you $5 for just signing up. This one focuses more on surveys.
What I like about it is the fact it pays you $1 to $5 per survey. However, the surveys take 15-20 minutes and sometimes, you may not qualify.
But if you love surveys, you won't find many survey sites this generous!
Payments are made via gift cards. There are a lot of gift cards you can choose from. You can also request one when you have $10 in your account.
There are many badges you can earn. The more active you are, the better badge you will unlock. Therefore, you will have more earnings.
I highly recommend Valued Opinions if you like earning extra cash while having fun!
Countries Allowed: U.S.
Branded Surveys

Branded Surveys is a website that lets you earn money with surveys. Furthermore, the surveys covers a wide range of topics. So, you can always expect to have something for you.
They give rewards via a point system which you can then exchange for cash or other rewards. A 100 points equals $1; so, a single point is worth 1 cent. However, surveys are the only way you can earn money on the site.
Countries Allowed: U.S., U.K., Canada
FusionCash
FushionCash is another "Get Paid To" site that I like. Accomplishing certain tasks will result to you being paid!
Speaking of payment, when you cashout, you must have a minimum balance of $25.
You only need to sign up in the website of FusionCash to join. Furthermore, upon signing up, you will be given a $5 sign up bonus! That is something I consider great.
There are many payment options. I'm glad that Paypal is included!
Although the survey pay rate is not particularly high, they do send a lot of surveys per week to your email inbox. When you have no surveys to complete, you have offers and other stuff to do.
FusionCash will keep you a bit busy. A good site to earn some extra cash!
Countries Allowed: US & Canada only.
Offer Nation

Offer Nation is one of the highest paying GPT sites. It is also one of the few GPT sites where you can earn $40 per day.
I know $40 per day sounds very good. But you can earn that only if you focus more on their referral program and paid offers.
To make the best out of this site, I recommend you to start a website and promote Offer Nation and other GPT sites.
Another good thing about this online reward site is you get paid instantly via Paypal.
There are quite a few other options to request a payment like Payza, MoneyBookers, Amazon gift cards and Neteller.
Update: it seems like OfferNation is not good unless you only focus on the referral program.
I recommend you to check out the other reward sites, if you have a website, promoting Offer Nation will make you some good extra cash though.
Cash Crate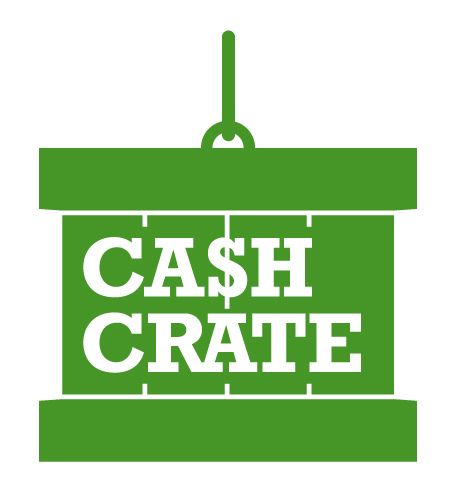 To be honest CashCrate is not one of my favorite reward sites. But I decided to include it because it's a very trusted GPT site where people do earn some extra cash from it.
They have a good referral program. However they don't support Paypal and they have a payout limit of $20.
I have written a review about CashCrate where you will find the pros and the cons and everything related to it.
Countries Allowed: U.S. only
Prize Rebel

Prize Rebel has been around since 2007. It has been offering opportunities to people to earn money by completing tasks.
Tasks include taking surveys and watching videos. Once you finish them, you will earn points that you can redeem to get money or gift cards.
However, there is a minimum cash payout of 5$ or 500 points. Furthermore, the mode of payment is via Paypal or gift cards.
Countries Allowed: All countries. However some countries have less opportunities
Ebates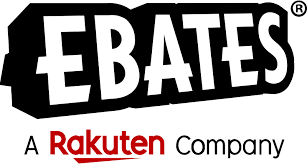 You probably heard of Ebates before. How did I know? Because it is one of the oldest reward sites that exist. Also, it is widely known.
Ebates is a cash-back and shopping rewards website.
When you sign up, you will either get a $5 sign up bonus from Ebates or a $10 gift card to magazine.com, Target or Home Depot.
However, you will avail these IF you make a purchase of at least $25 dollars in a partner retail store. Furthermore, you must do it through the Ebates website.
Whenever you desire to buy something, check it out firt in Ebates! You will get a cash back for your purchase.
Update 2022: Ebates has now fully transitioned and renamed themselves into Rakuten. However, they still offer the same services before.
Countries Allowed: U.S., Canada, Japan, China, Singapore, South Korea
My Points
MyPoints is similar to Ebates. Basically, when you make a purchase through its website, you get points. Furthermore, you can use these points you earned to redeem gift certificates.
But that's not the only thing you can do. You can also get points for completing surveys, playing games, signing up for trial offers and many more.
If that's not enough, it also has another great feature. When you print and redeem grocery coupons, you earn 10 points.
Also, MyPoints can give you cash. You can get it via gift cards or Paypal.
Countries Allowed: U.S., Canada
Survey Junkie

Survey Junkie is one of the greatest paid survey sites today. It pays you every time you complete a survey.
Don't worry about running our of surveys because this website has a lot! Furthermore, it is an aggregator of survey websites.
Just by signing up and filling out your profile, Survey Junkie will give you points. 1 point is equivalent to 1 cent. So, if ever you accumulate 1000 points, you already have $10.
You can get your payment through Paypal or e-Giftcards.
However, there is a minimum payout of $10.
Countries Allowed: U.S., U.K., Canada, New Zealand, Australia
Earning Station

Earning station is another website that pays you cash or gift cards by completing tasks.
If you manage to complete surveys, watch videos, play games and more, you get paid. Easy. Pretty much the same as the other websites in this list.
You can get your payment via Paypal or gift cards. Additionally, you can only withdraw if you have a minimum balance of $10.
Countries Allowed: U.S.
Toluna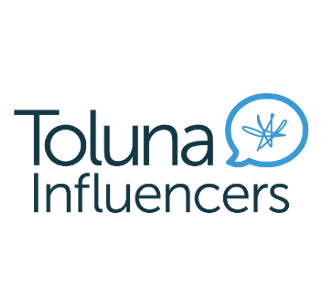 Toluna is considered as one of the best sites that offer cash or vouchers for answering surveys.
It is a trusted online survey website that works with leading companies. Basically, they want to find out what you think about products, issues and services of certain companies and businesses.
Afterwards, you get paid. Furthermore, there are times wherein you will be made to test out products!
For each survey finished, you will earn points that you can use to redeem rewards. Each survey will reward you between 2,000 to 50,000 points.
Once you read 80,000 points, you will get to redeem a £15 voucher.
Other forms of payment are done through Paypal, Amazon and high-street vouchers.
Countries Allowed: U.S., U.K., India, Philippines, New Zealand
Top Cashback

TopCashback the "United States' most generous cashback site". This website was established back in 2005 in the U.K. and was launched in the U.S. in 2011.
Although it has been around for quite some time, it is still growing in popularity. Furthermore, compared to Ebates, TopCashback is still the lesser known one.
Whenever you purchase products through TopCashback, expect that you will be given a portion of your money back!
The payment can be done through ACH transfer, Paypal, or Amazon giftcards.
Countries allowed: Anywhere as long as Paypal operates in the location
Life Points

Life Points is the result when two famous survey sites, MySurvey and Global Test Market have merged to work together.
It is a community composed of over 5 million people from 70 countries. Everyday, they voice out and share their comments, suggestions and opinions regarding different products and services of businesses.
When you sign up, you will be able to receive emails of surveys, daily. If ever you want to participate, you can simply click on it.
Furthermore, you will be receiving some kind of a diary. This is where you can record your habits and everyday activities.
For the payment and rewards, there are several options you can choose from. These include Paypal, Amazon, iTunes, Starbucks and many more!
Countries allowed: Anywhere as long as Paypal operates.
Opinion Outpost
Opinion Outpost is another website that pays you to answer surveys. Simply share your opinion on products and services, then you will get paid!
On each survey, you will earn points that you can redeem for various rewards. Some of these are for cash, gift cards and many more.
Apart from that, just by participating, you will become a contestant for a $10,000 draw.
Survey Club
Survey Club is one of the best survey sites around. It was started in 2005 and since then, Survey Club has offered opportunities to people to be rewarded by by answering surveys.
Apart from that, people can also do product testings, clinical trials and many more. You will also be contacted if ever there are offers in your local place.
Various rewards will be waiting for you if ever you try out Survey Club!
Best Online Reward Sites: Bottom Line
There you have it! The list of the best online reward sites! If you have questions, comments and suggestions, feel free to leave them on the comment section.
Please remember that this is not a ranking list of the 1st to the 20th best reward site.
They are all great.
Also, always remember that these sites are only good for an extra cash. Do not expect that you can pay your bills just by doing surveys and completing other tasks.
If you want to earn and increase your earnings join more than one GPT site, I recommend at least three.
If you do want to earn more, focus more on the referral programs, then you can make a decent income by just referring people.
This is possible with affiliate marketing.
You don't want to spend an hour taking a long survey just to earn 22 points right?
Is Extra Cash Not Enough?
Do you want to make a full-time income from home with your passion? It's a bit harder than taking surveys but definitely more rewarding.
I recommend you to check out Wealthy Affiliates if you are done with earning pennies.
Wealthy Affiliates will teach you how to build a full-time business from home. The lessons are easy and I'm sure you will love them.
Did I mention it's free? Yes, it's free to get started!
And if you want proof, look at the picture below. I earn affiliate commissions on a daily basis because of Wealthy Affiliates.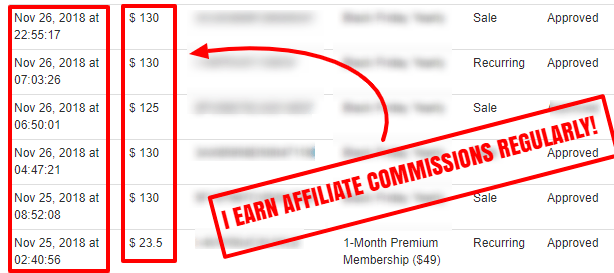 My November affiliate commissions thanks to Wealthy Affiliate!