Wouldn't be great if you could get paid to read emails for free? (Updated 2022)
No, it's not a dream, there are real sites that pay for reading emails!
However, there are some scams like get paid to send email that claims you will be banking thousands of dollars.
On the contrary, that's not the case and you should avoid sites like those.
However, while it's possible to earn reading emails it's IMPOSSIBLE to make lots of money doing it.
By reading emails you are going to earn some extra cash and that's it! However, the good news it's easy and fast I mean it's not something that requires a lot of efforts.
Why Would Websites Pay You to Read Emails?
I have written some articles about reward sites these are websites that pay you to do various things like:
In addition, reading emails is one of them for example you get paid to watch videos because there are ads on them that you have to click, the same thing with playing games.
So, that's the same case with emails.
The reward sites usually will send you paid emails that you might be interested into. Plus, these paid emails contain links to advertisers products.
Since the emails might interest you, then the products promoted might interest you as well.
In a few words, advertisers pay you to read emails because they want more exposure for their products and brand awareness.
Get Paid to Read Emails: Possible Earnings
It's not going to be a lot of money. Furthermore, it's not even a reliable way to make money. So, you can't quit your job while getting paid to receive emails.
You want to see it as an easy and simple way to earn some easy free extra cash. However, if you want to make a full-time income there are other ways to do it
But they require learning, hard work, dedication and taking action. These paid to read emails sites are free and don't require any experience or learning.
Top 10 Ways to Get Paid to Read Emails
These sites pay you to open and read emails. Plus, they are 100% free, absolutely no investment required. Some of them pay instantly and through Paypal.
Without any further do, let's get things rolling!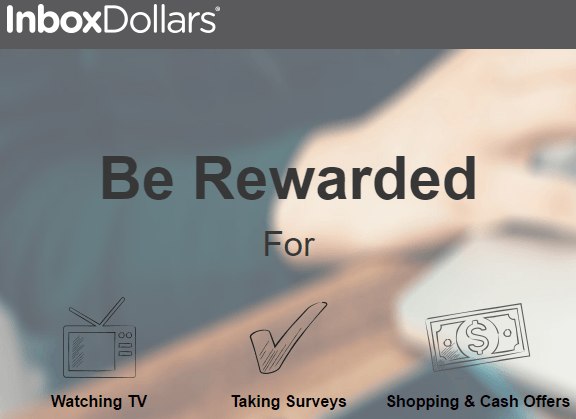 The 5 sites I am going to mention all pay you to open and read emails.
However, Inboxdollars is the one that seems to send more emails than any site out there.
You will earn 2 cents and you will receive 4 to 5 emails per day.
There also tons of ways to earn money with Inboxdollars so reading emails is not the only option.
You need to earn $30 in order to request a payment.
They pay out via:
Visa card
Check
Gift cards
Payments are processed every week.
You will also get a $5 sign up bonus!
Inboxdollars has paid out millions of people.
It's really a great and free site where you can make money receiving emails.
2) Cashcrate
Cashcrate is another great site to earn money opening paid emails.
You can expect to receive like 2 to 3 paid emails in your inbox.
emails are not the only way to earn money.
There are a lot of other ways to earn like:
Watching videos
Taking offers
Surveys
Referring friends
You need to earn $20 to get paid.
Payments are made via check on the 15th of the month.
Cashcrate is no longer a reward site! It has turned out into an information blog about ways to make money online!
Learn more about Cashcrate here.
Here are 2 alternatives to Cashcrate:
Global Test Market is one of the most reputable online rewards sites where they will pay you for your opinions and also by receiving paid email offers.
Global Test Market boasts 3.3 million members from different countries!
You will receive 3 to 4 emails from Global Test Market with different offers
Payments are made via checks and gift cards.
This site is one of the few sites where you can earn up to $20 per day. If you take the time to open all the emails every day and take other offers.
It's an exciting way to earn some easy extra cash for free!
Swagbucks is the king of the reward sites.
While there aren't many paid emails opportunities.
It's still an amazing way to earn extra cash.
Because there are various ways to earn with Swagbucks like:
Paid offers
Referring friends ($5 per friend!)
Taking paid offers
Shopping online (earn cashback)
& more!
You can get paid via Paypal or through gift card.
You can cashout as soon as you earn $3!
FusionCash is a great extra cash website.
However, the paid email send rate is quite disappointing.
But what I like about this site is the fact you will earn $5 for 5-minute surveys!
The good thing they do send a lot of surveys.
So you can expect to earn some good extra cash from Fusioncash.
You need to earn $25 in order to request a payment.
There are different ways to get paid which include:
The good thing is there are no processing fees like other sites!
6) MyPoints
MyPoints lets you earn money for opening and reading emails. However, this is not the only way you can make money on the website.
In fact, they also offer paid surveys. Furthermore, they also pay you for shopping online. They promise that members can get up to 40% cashback with every purchase.
For example, you will earn points every time you purchase something from their over 2,000 retailers. This includes Amazon, eBay, and many more. After that, you can spend your points to exchange it for gift cards.
In addition, if you make a purchase on the first 30 days you create an account, you will get a $10 Amazon gift card.
So, if you want to maximize your earnings from MyPoints then I suggest you should sign up for their cashback program.
7) InboxPays
InboxPays allows you to earn money by opening and reading emails. Furthermore, they claim to send you emails everyday. So, you will always have a chance to earn money.
They pay you $0.25 per email which is a pretty big payout. However, you should note that you need a minimum balance of $25 dollars.
8) Unique Rewards
Unique Rewards offers the same way to earn money as other websites. However, they let you get your payments via PayPal rather that gift cards. Furthermore, they also offers surveys that pays you via mail in cash.
In addition, they also give new users a $5 bonus and another $5 dollars for every person who signs up through their referral link.
So to maximize your earning potential, you should try to get others to sign up.
9) Daily Rewards
Daily Rewards is the Canadian counterpart of InboxDollars; so, they also offer a lot of the same tasks. Essentially, they offer to let you earn by reading emails, doing surveys, and even playing games.
The easiest way to earn money is by simply opening and reading emails; however, you can earn more by clicking on a few more things and doing a survey.
Furthermore, you will receive a CA$5 dollar sign up bonus.
10) Paid to Read Email
Paid to Read Email pays you by, well, they pay you to read emails. However, they also offer other ways to earn. For example, you can do surveys to earn more.
In addition, also have a low minimum payout requirement at $15 dollars.
Get Paid to Read Emails: Final Words
I hope this post was useful to you.
I hope you have found 1 or 2 websites that you are going use to get paid to read emails.
These sites are not going to make you rich but they definitely going to send you checks or Paypal you cash if you spare at least an hour per day doing them.
If you enjoyed this post please click on the social media buttons on the left side and share this post with your friends!
This is How I Make Money from Home...
The real truth is reading emails won't make you any reliable money, you can expect to earn a few bucks here and there.
That's it!
If you want to earn a full-time income like me I invite you to check out my #1 recommendation! Because my recommendation is the reason I can make a 4-digit monthly income!