Is Survey Compare a scam? Is it a safe survey site or just a waste of time and energy? If you are thinking about signing up, you can't miss this review, which has been updated for 2022!
So, you're probably looking for legit surveys to make ends meet, right?
Well, there are countless surveys out there… but not all of them are legit. Survey compare seems quite different from countless other survey sites.
But is it safe?
Does it really work?
In this Survey Compare review, you will learn all the important facts about this survey program.
Survey Compare
 Updated Review (2022)
Name: Survey Compare
Website: Surveycompare.net
Price: Free
Recommended? No
What is Survey Compare?
Survey Compare is a site that connects you with a bunch of other survey sites.
It's a UK focused site but it has other versions for the US, Canada, New Zealand, and Australia residents.
This review serves for these three other versions of the site as well, not just the UK version.
I see many people wondering if Survey compare is available in Singapore and UAE but it's not, unfortunately.
With that being said Survey Compare is legitimate (unlike Survey Voices  & Opinion City which are similar sites but scams) but some concerns and problems got me to think twice before I can safely say it's worth it.
I will reveal the complaints and concerns later in this review.
Let's see how this site works & how it can help you to make money.
Scored over 3k/mo… no longer a University Student! Wanna see how?
How Does Survey Compare Work?
Here's how Survey Compare actually works.
First of all Survey Compare is not a market research company like Swagbucks or Inboxdollars.
It's actually just an affiliate site (aka survey aggregator) that earns referral commissions when you join surveys under their links.
Normal survey websites will send you surveys after you sign up for them but Survey Compare redirects you to a list of different surveys to sign up for after after you create your account.
That's the difference between a normal survey and a survey aggregator.
But the good news is Survey Compare is not a shady survey aggregator like the ones I have recently reviewed (which you can learn more about below).
How to Join Survey Compare?
You need to sign up and provide your personal info:
Your name
Your Email Adress
Zip code
After you fill out your profile you will be suggested to join some survey programs.
They send out different surveys for every member, in my case here are the surveys that Survey Compare wanted me to sign up for.
1) Toluna
Minimum Cashout Limit: $20
Payment Methods: Paypal or Amazon Gift Cards
 2) Opinion Outpost
Cashout Limit $5-$10
Payment Methods: Paypal, Amazon Gift cards or Check.
 3) InboxPounds
Minimum Cashout Limit: £20
Payment Methods: Mastercard, check, Amazon gift cards
Read: InboxPounds review
 4) Valued Opinions
Minimum cashout limit: $20
Payment Methods: Gift cards
 5) Global Test Market
 Threshold: $50
Payment methods: Paypal or Check
 6) My Survey
Payout Threshold: $10
Payment Methods: Paypal, gift cards, and check
Threshold: £10
Payment methods: Gift cards and different prizes.
Is Survey Compare Safe?
They recommend you to join all these sites to maximize your earnings. After you join these survey programs they will ask you to provide some personal information.
I know you may feel uncomfortable when some site asks for your personal information. But Survey Compare keeps your data safe and does not sell it to third-party sites.
After you tell them a little bit about you, you can complete the registration, login to your account and start earning.
How Much Money Can You Make?
The problem with Survey Compare is the surveys they want you to join don't pay much.
I don't think anyone would want to waste an hour to earn less than $2. There are many surveys on survey compare that would earn you 40 cents for a 30 minutes survey!
Is that worth your time?
Not for me!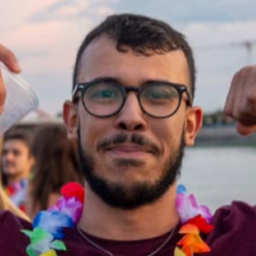 Sick of Surveys yet? 
Found Something Better…
 Check out My Top Recommendation Here!
How Does Survey Compare Pay You?
The worst thing about this site, is you need to collect money from different surveys. Each site you join through Survey Compare pays individually.
Each site has a different cashout limit. It's very confusing and frustrating to even get paid.
And each survey you sign up for has their own payment method so you will get paid in different ways like:
Can International Members Join Survey Compare?
As I said earlier in this review Survey Compare is based in the UK.
But it has other versions of the site that are available in some other countries.
Are You from Australia?
Here are the 4 Best Surveys in Australia!
Quick Note!
I live outside the countries that are accepted by Survey Compare (Italy) and I managed to sign up with no problems.
I think although they accept some specific countries I think anyone can join because the sites they send you to are available for international members as well.
Who is Behind Survey Compare?
(Updated 2022)
Survey Compare belongs to a company called Marketing VF Ltd 
When I was doing my research for this Survey Compare review I noticed a few concerning things that I'd like to share with you here. Marketing VF Ltd has a profile on Bloomberg but the Survey Compare website is not even listed.
Bloomberg says that the Marketing VF Ltd website is theecoexperts.co.uk.
Here's how the site looks like:
This website has nothing to do with surveys because it's an energy saving comparison website that compares solar panels.
However when you look at the Bloomberg website again in 2022, it seems that website link Marketing VF Ltd or MVF now leads to a website that deals with smart customer generation for businesses. I dug deeper in that website and I cannot find any link between Survey compare and MVF.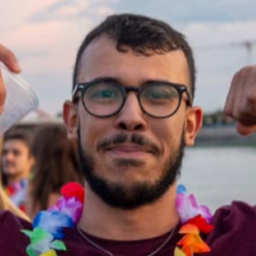 Looking for something better than Survey Compare?
 Check out My Top Recommendation Here!
Lastly, I check the Survey Compare website profile on Facebook which cannot even be accessed as of 2022.
When you take all of these into account you can easily conclude that there are something going on in the background. It is up to you to decide whether it is normal or not.
This is very confusing and to me, it looks like a red flag because at least in my experience companies that are involved in different businesses without focusing and giving the best in one business are not reliable.
Quick Note!
Marketing VF LTD is the owner of Survey Compare and they also own another survey site called Vivatic which has terrible reviews online.
Survey Compare Problems & Concerns
Survey Compare is definitely legit and safe, however, I don't recommend it for 4 reasons which are the following:
1) It Connects You With Many Survey programs.
If your goal is to earn extra cash from surveys or any reward site you really need to focus only on maximum three survey sites. Survey Compare recommends you to join all the seven websites I mentioned earlier.
Each site has a different payout threshold and pays individually. If you work on seven websites you will hardly get paid.
As you are collecting a few points on different websites and it will be very hard to reach each website's minimum cash out limit.
Of course, Survey Compare recommends you join all the seven websites because the more you join the more money they will earn as you will be their referral.
Joining all those websites will result in many surveys in your inbox and therefore so much confusion.
 2) The Suggested Sites are Not Good Enough
The sites they recommend you to join are honestly a very slow way to earn cash. Most of them pay in points and would take you a very long time to accumulate enough points to request a payout.
Most of their suggested sites won't earn you more than $1.50 per hour, which is totally not worth it.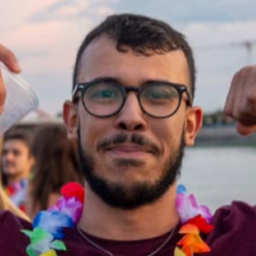 When I discovered this Program 
I sunset those silly "soyboy" survey sites…
3k/month…
Join the same program & get similar results?
3) Do You Really Need Survey Compare?
The truth is you don't need Survey Compare at all. A quick Google search will give you a list full of high paying surveys.
Survey Compare want to use their affiliate links and sign up for surveys as much as humanly possible so they can make the most commissions. This is not good for you because you only need a few surveys to make money with or you will be wasting time and energy.
Are the Survey Compare Reviews Fake?
(Updated 2022)
I have noticed something strange about the Survey Compare reviews that are posted on Trustpilot.
The positive reviews seems fishy since they all talk about some headphone that Survey Compare apparently sent them. The positive reviews also seems like from a template and one can easily assumed these reviews are bought. In the first place why would they post a review about headphones when Survey Compare is a website about answering surveys.
You can read more about their reviews in Trustpilot from the link below:
What do you think about this?
Let us know in the comments section below!
Survey Compare Pros & Cons
Pros
Survey compare is free
Offers Paypal Payments
legitimate and honest
Cons
Not a good money maker.
Each site pays individually.
The Survey Compare reviews look fake.
Is Survey Compare a Scam?
Survey compare is scam free, it's a legit website, but I don't recommend it because of the very low earning potential.
I came across many sites similar to Survey Compare like Survey Club Cash.
However since my experience with surveys was terrible I recommend you to check this same opportunity that allowed me to earn a monthly paycheck like this.
Do You Want a "
Paycheck

" Like This?
 I can earn a paycheck like this every month WITHOUT ANY DEGREE!
It's Your Turn!
Don't be afraid to drop comments below if you have experiences with Survey Compare.
Also, let me know what you think about this review.